A peer-support group in Norwich for young people who are trans, non-binary, intersex and/or questioning their gender. Evolve is open to young people aged 11-16 and 16-25.
Evolve is a safe space facilitated by our experienced staff, where young people can socialise and discuss trans issues in a friendly, respectful and understanding environment. We offer an Evolve group for those aged 11-16 and another for those who are 16-25.  We can also provide one-to-one support and advice around gender identity.
The groups offer activities such as film-making, poetry workshops, theatre trips, arts and crafts, picnics, talks from healthcare professionals and trans activists and also involvement in events such as Trans Day of Remembrance, Trans Day of Visibility and Norwich Pride.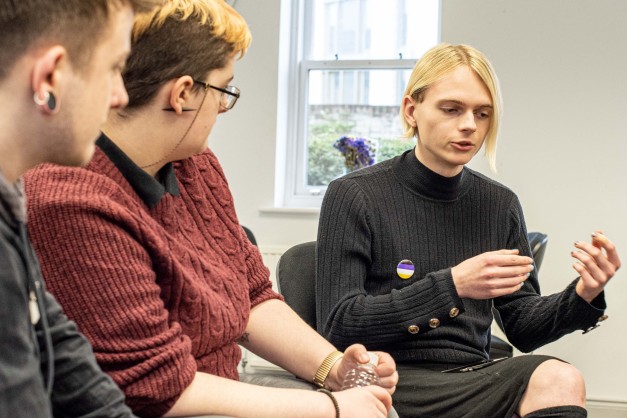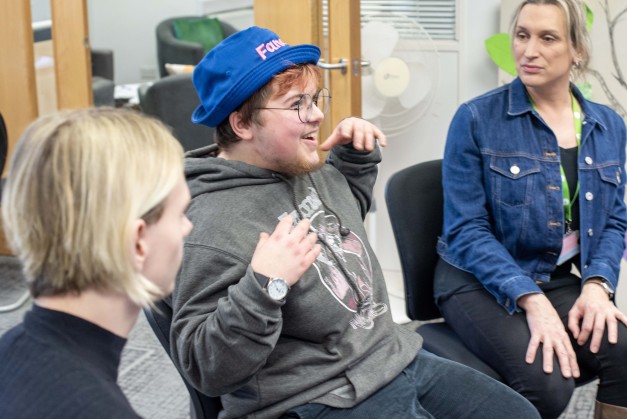 How to attend
Before attending Evolve, we ask that all new members book a one-to-one appointment with one of our practitioners so they can find out more about the group and decide if it is right for them.  We also confirm the venue, dates and times that Evolve takes place at this appointment. For more information or to book an appointment, get in touch using the details below.
Creating Trans Inclusive Spaces - Advice & ideas from young trans people
Often, transphobia comes from lack of knowledge, or people feeling that they don't know what the right thing to say or do is – and then saying or doing nothing, contributing to young people feeling isolated and invisible. In this guide, young trans people have shared their experiences, thoughts, and feelings to help others to reflect upon how they may engage fully with the trans population, provide safe and relevant events, services and activities, and create a truly inclusive environment.
Special thanks to the young people involved, seen and unseen, for their contribution to this project.