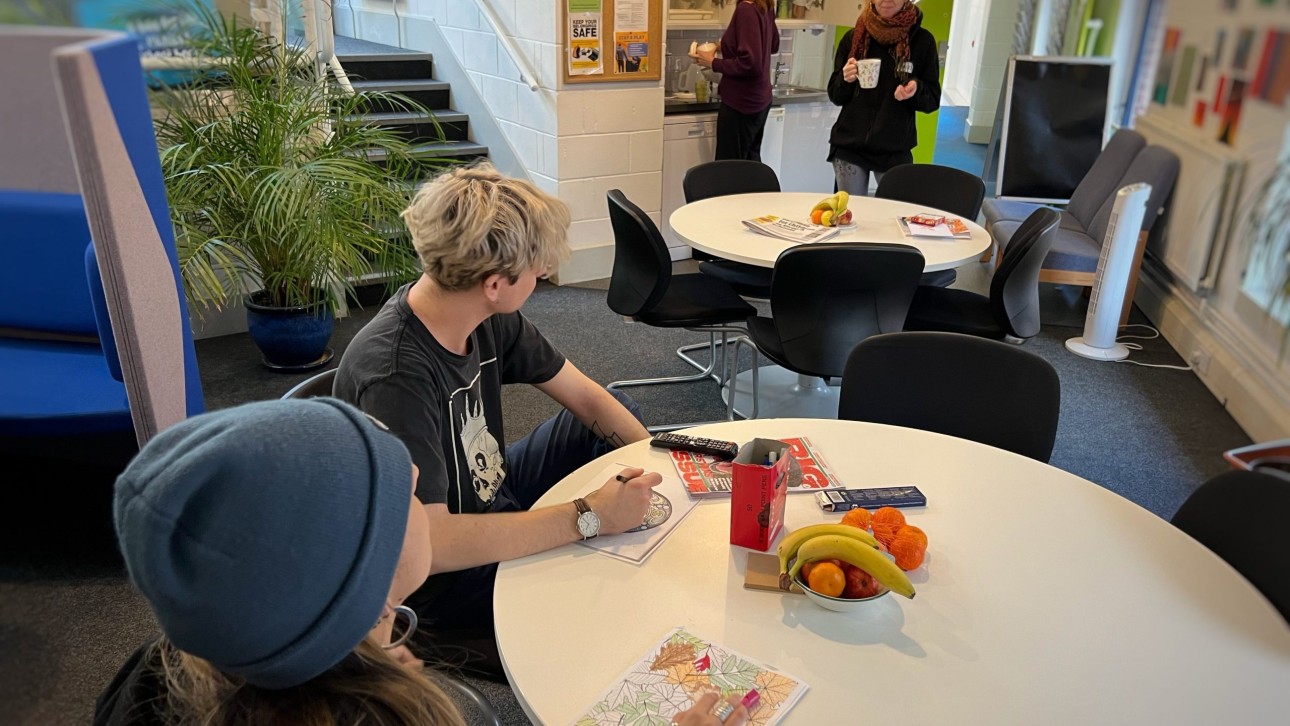 The cold weather is affecting everyone at the moment, but there are many young people who are not always able to access a warm space to shelter from the cold. This can happen for lots of reasons like not being able to turn the heating on, or not having stable accommodation. 
If you need a place to get warm, that's free to access, and you're aged 11-25, our doors are open to you. You can drop in during our opening hours and use our space however you need. You're welcome to use the space to sit quietly and grab a hot drink, or come along with some friends to spend time inside somewhere warm without having to pay. While you're here, if you want support around housing, money, mental health, relationships, or anything else in your life, we can offer this too. When you drop in to MAP, there are trained advisers on hand to offer free, confidential advice on anything you're dealing with. 
Great Yarmouth
Where: 52a Dene Side, Great Yarmouth
When: Monday, Wednesday and Friday 1:30pm-5pm
Facilities: Free food/drink, free Wi-Fi, device charging, advice, people to chat to, wheelchair accessible, toilets, accessible toilet, computer access
Norwich
Where: The Risebrow Centre, Chantry Road Norwich
When: Monday-Friday, 1:30pm-5pm
Facilities: Advice service for young people aged 11-25, free food/drink, free Wi-Fi, device charging, advice, people to chat to. We have computers and phone available for use.
We are just one organisation of many that have signed up to be a 'Community Hot-Spot' during the winter months. Explore the warmspaces.org map of Community Hot-Spots near you to find somewhere closer, or to find a warm space available outside our opening hours.