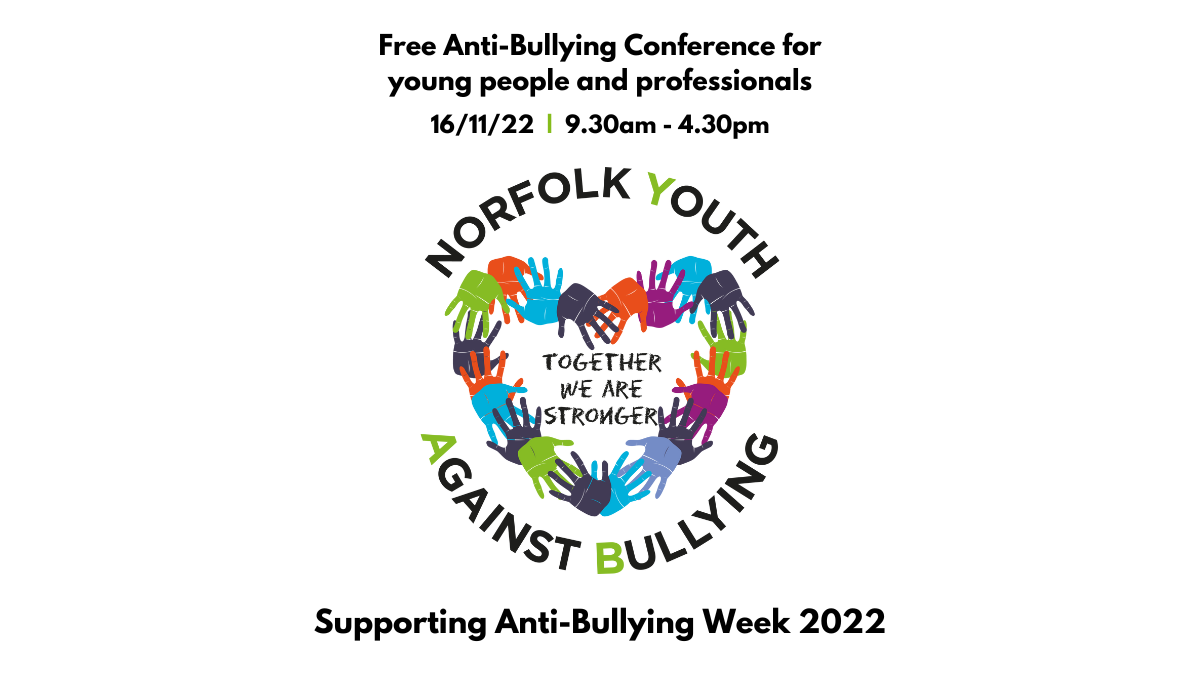 When: Wednesday 16th November, 9.30am-4.30pm
Where: Charles Burrell Centre, Thetford
Registration is now open for the Norfolk Youth Against Bullying Conference! The conference is designed and run by young people from Norfolk's Youth Advisory Boards, and features youth-led workshops and trainings, expert guest speakers, and research-based presentations.
In support of Anti-Bullying Week, the conference will focus on young people's experiences, as well as looking at topics like neurodiversity, and questions around when bullying is a school's responsibility and where police could be involved.
The conference is designed for both young people (aged 12+) and professionals. Young people under the age of 16 must be accompanied by an adult.
"The conference was fantastic, I learnt so much from the young people, it was presented in a way that was inclusive and relatable."
"Young people are the experts when it comes to anti-bullying, the conference provided a great space to explore their ideas."
If your organisation would like to host a stall at the conference, please get in touch with us at [email protected]