Young people gathered in Norwich Arts Centre last month to showcase their work within the Youth Advisory Boards, Youth in Mind, and Youth Banks project. The event was created by young people, and their voices dominated the space. Young people wanted a chance to say loud and clear how much they appreciate the hard work and caring support of MAP youth workers, year in, year out, across Norfolk.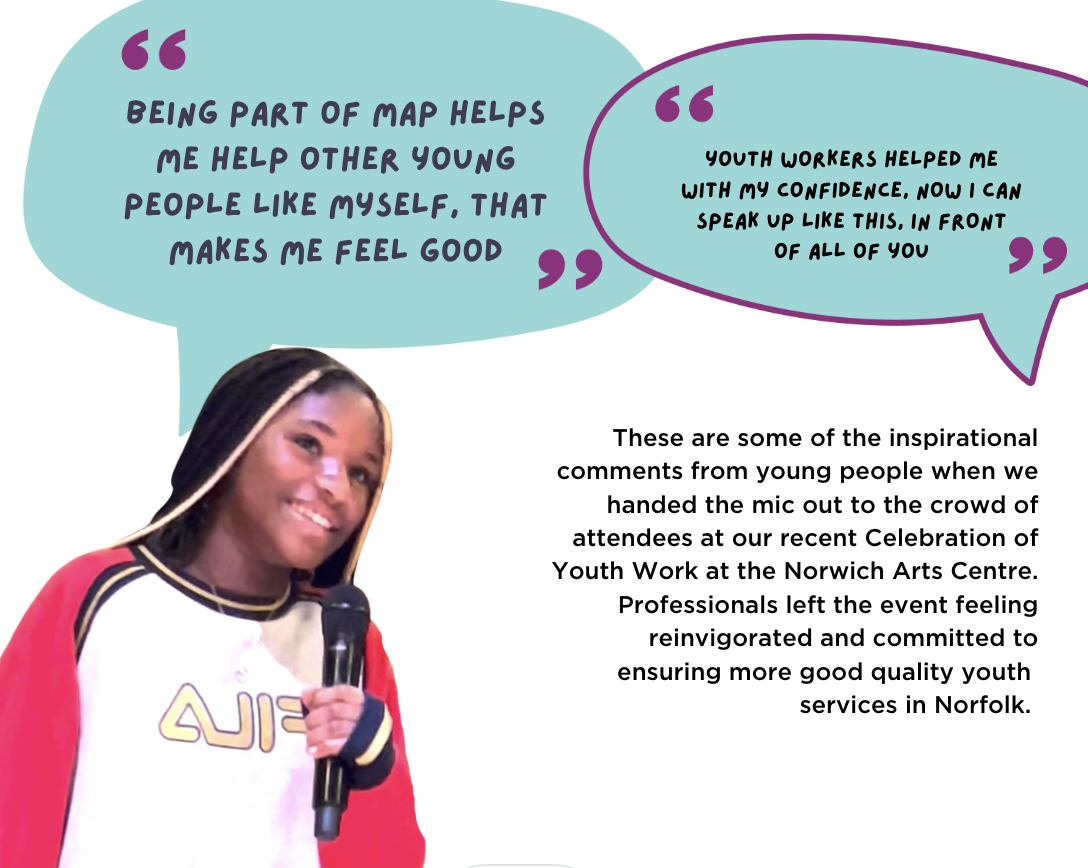 This year, young people created a charter outlining their expectations of mental health services in Norfolk. They've hosted their own anti-bullying conference, calling on schools to improve their policies to better protect victims. They've produced films and podcasts on boosting self-esteem, combatting youth loneliness, and presenting adults with arguments and solutions for reducing discrimination. Mostly, this work continues quietly, with little media attention. That's why we think it's important to speak up about the phenomenal influence young people can have when they're supported and given platforms by top-quality youth workers. 
Results from an independent research study* found that 80% of young people who take social change into their own hands through the Youth Advisory Boards at MAP have themselves experienced a mental health problem. 45% of young people receive free school meals, and 28% have a long-term illness or disability.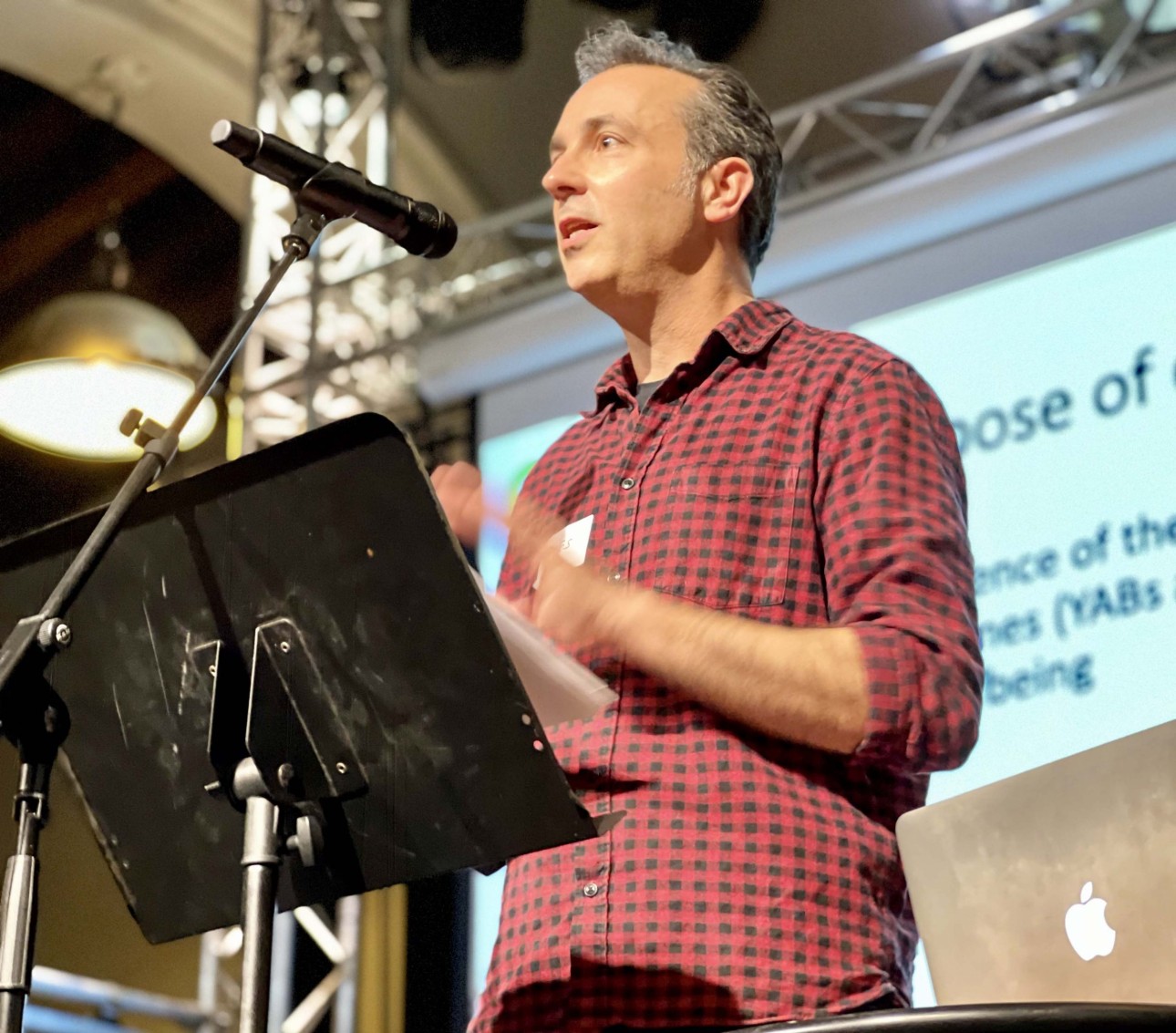 Despite all these challenges faced by young people, they're continually committed to improving the lives of others. 
Support from MAP youth workers helps young people improve their own wellbeing but also leads to them making a positive impact on the wider world. 100% of young people say they feel safe, heard and included in MAP's groups, having 'exceptionally high opinions of the youth workers from MAP.' This is according to James Kenrick, ex-Chief Executive of Youth Access, who is conducting an independent research evaluation of MAP's youth work projects. His full report will be published in January, in conjunction with Dr. Charlotte Woodhead of Kings College London.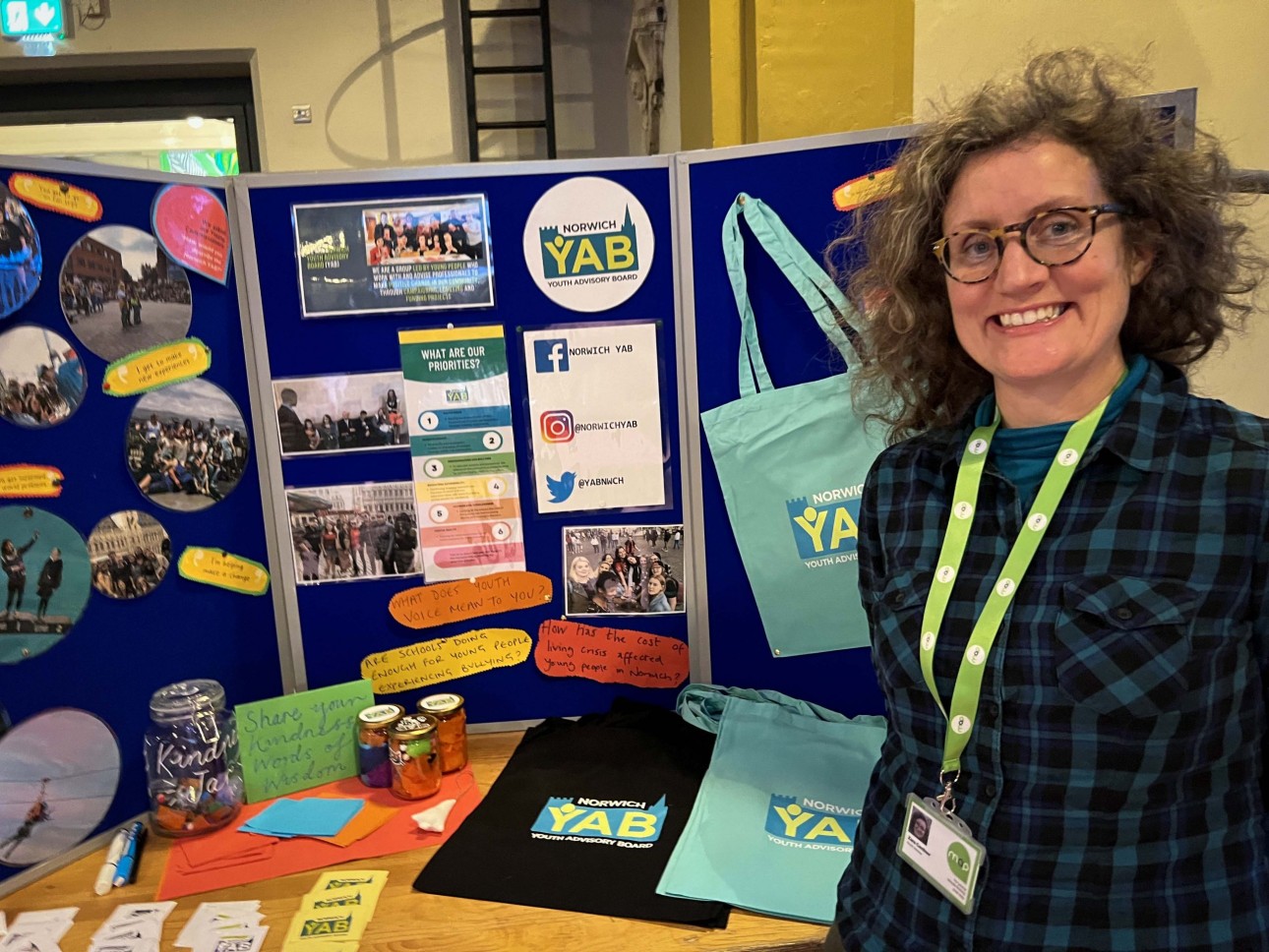 At the 'Celebration of Youth Work' event, which took place during the National Youth Agency's #YouthWorkWeek, attendees enjoyed personal accounts from young people of the difference MAP and the Youth Advisory Boards had made to them, live performances from young people, and a venue full of stalls hosted by young people demonstrating the full range and quality of their work.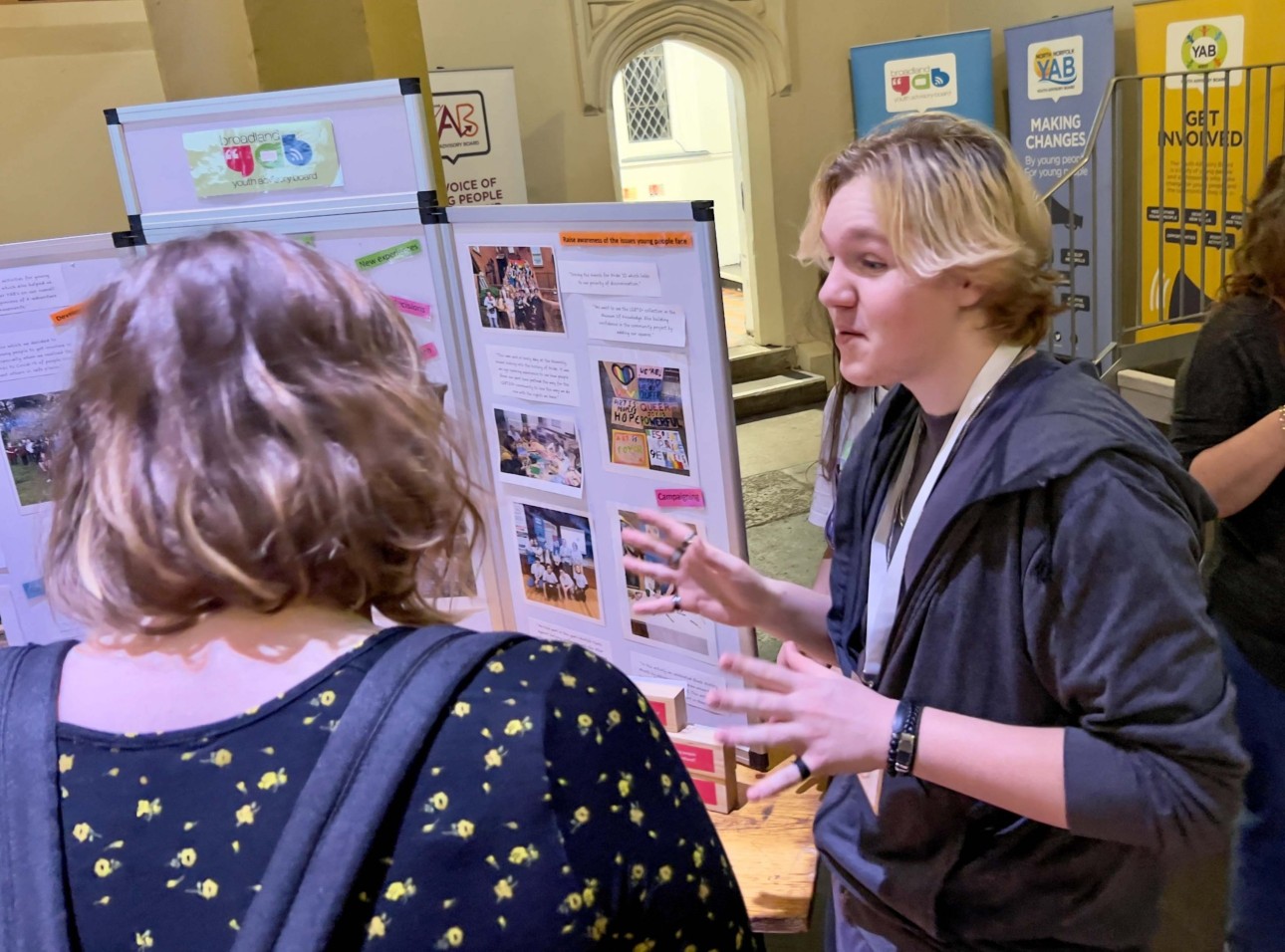 In his keynote speech, MAP Chief Executive, Dan Mobbs captured the variety of this unique vocation of youth work with a simple yet profound catchphrase: 'That sounds like youth work!'  
He explained: "When talking to headteachers about young people's need for personal and social development alongside academic achievement, we think… that sounds like youth work! When a government minister tells us young people need more 'character-building', resilience, and confidence… that sounds like youth work. When a business leader tells us she needs employees who work well in a team, solve problems creatively, and lead others… this definitely sounds like youth work!"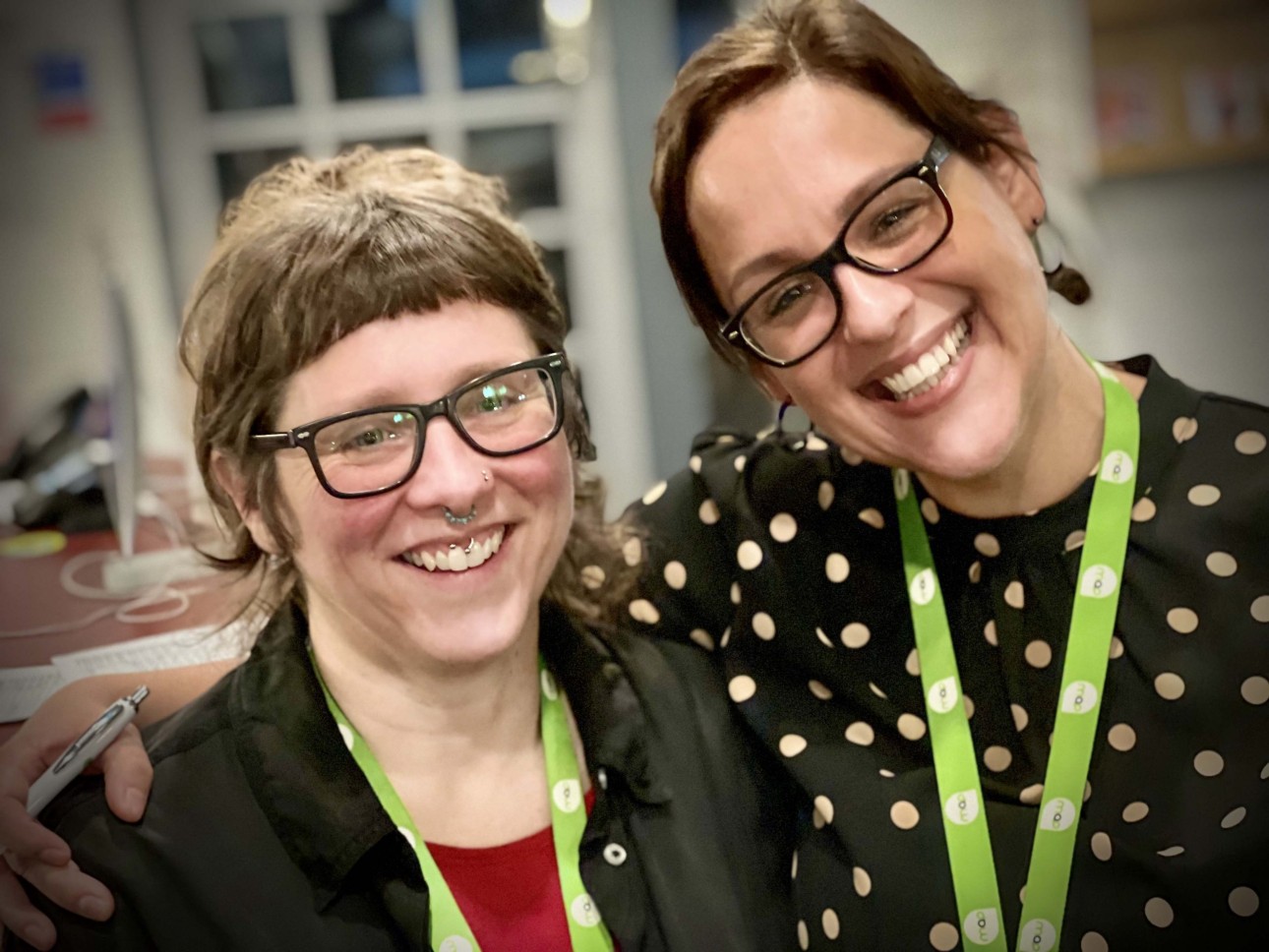 MAP's youth work team provides a consistent set of services across Norfolk, meeting young people where they are, when they need us. Building on the strong community partnerships and change-making platforms created by the Youth Advisory Boards, MAP delivers open-access groups, targeted one-to-one support, offsite trips and activities, detached youth work in anti-social behaviour hotspots, mental health services participation and other activism and campaigning opportunities. 
MAP's youth work is led by the needs of young people. We start by finding out who you are and what you need from your community, then support you to make the change in the world that you want to see. We pride ourselves on facilitating physically and emotionally safe spaces for young people. 
For more information about MAP's youth work or to find out about projects in your area, please email [email protected] or call our free helpline on 0800 0744454.
* This evaluation was conducted by James Kenrick, an expert in young people's mental health and rights, and ex-Chief Executive of Youth Access. A final report will be published in early 2023.  
To find out more, email [email protected]